Dig Deeper into Effective Action- make the most of what you have
Since we have limited capacity, we think a lot about taking effective action.  We want to use all we have, in the best way, to make our work count. In my life as a community organizer, I learned this helpful acronym to work toward solving difficult social problems. Today, we are using the tool since we have no time to waste to re-habilitate degraded systems and cool the planet.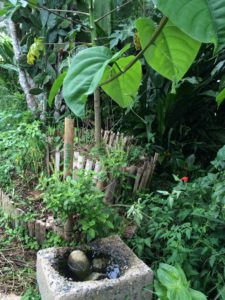 In order to document our learning and process, we, keep a journal in a central location to list upcoming projects. Our original permaculture design is also within reach.
To remember these steps for taking effective action, imagine baking an Apple, Cranberry PIE.
(A

pple

)
Step 1-
A
ssess
Needs

:

 to assure actions are appropriate and targeted
Observe, and compile a list of needs, resources, and readiness
Analyze the list to decide what would have the greatest impact
What is the most pressing?
Consider how often things happen, what is related, where, are there patterns?
What are consequences of not addressing, or addressing the issue?
Are there particular places, times, and players driving the issue?
Are there outcomes that stand out?
Assess what are the potential beneficial or detrimental impacts?
(Cranberry) Step 2- Build Capacity: Take into account cultural competency, sustainability, and long-term support
Find support and information to fill in your knowledge base. Visit other sites.
Assess readiness, accept challenges and take action
Prepared to recognize prioritized problems as genuine concerns
Motivated to commit resources to address those problems
Are there opportunities for collaboration, stakeholders, volunteers, neighbors, suppliers, market, others?
Expand resources- data, staff workloads, education, coordination, funding, space, materials, food, equipment, plants, seed, soil, compost, and infrastructure
Other suppliers, teachers, shamans, students
Local champions who will support these efforts
Expand ideas; brainstorm, build your library, and connect on the web
(P)

Step 3-

Plan:

  Develop a Plan
Keep a notebook or files of maps,  lists, and notes to think through actions
Keep records to document the process
Select potential actions that could be effective
Take into account all systems and individual parts impacted
Plan for sustainability of outcomes with resources to maintain them
Look for strategies that are:
Evidence-based
Good conceptual fit
Good practical fit
Think through consequences of potential actions:
What might happen if we try this?
Is there a more simple elegant solution?
Is there one time or place where it all comes together or falls apart?
How do you know it will work?
Is there clear logic?
Is the idea similar to others that work?
Evidence based?
Deemed appropriate?
Gut knowing/guided/intuitively right?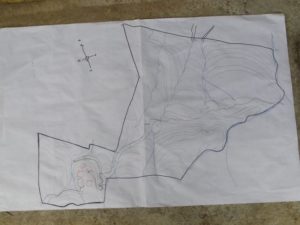 (I) Step 4- Implement: develop action plan to implement actions and adapt as needed. Stay aware of factors that may influence how it is implemented.
What do you expect to accomplish?
What are the logical steps to reach goals?
Who will be responsible for doing what?
Develop an action plan for each action
Consider factors that may influence implementation
Budget, materials, staffing, sustainability, leadership aligned with values
Time; how much it will take, when is it best to implement?
Personal preference, experience, and vision
Education, skills, training, feedback loops
Ongoing education, willingness to fail and try again
Build on successes
Action is matched to stakeholders and the systems
(E) Step 5- Evaluate: quantify the challenges and successes of actions.
Systematically collect and analyze information about actions' activities, characteristics, and outcomes. Use that information to refine future actions.
Evaluate the process and the outcomes
Record results
Share what you learn
Spiral in growth
Remember, that until you've taken your last breath, you're never done, especially in a garden.
Keep the faith, find support in others doing similar work.
Take breaks. Take time to recharge your personal batteries.
You are not alone. A world-wide movement is emerging from the ground up.
Join the fun.